DV7 Coaches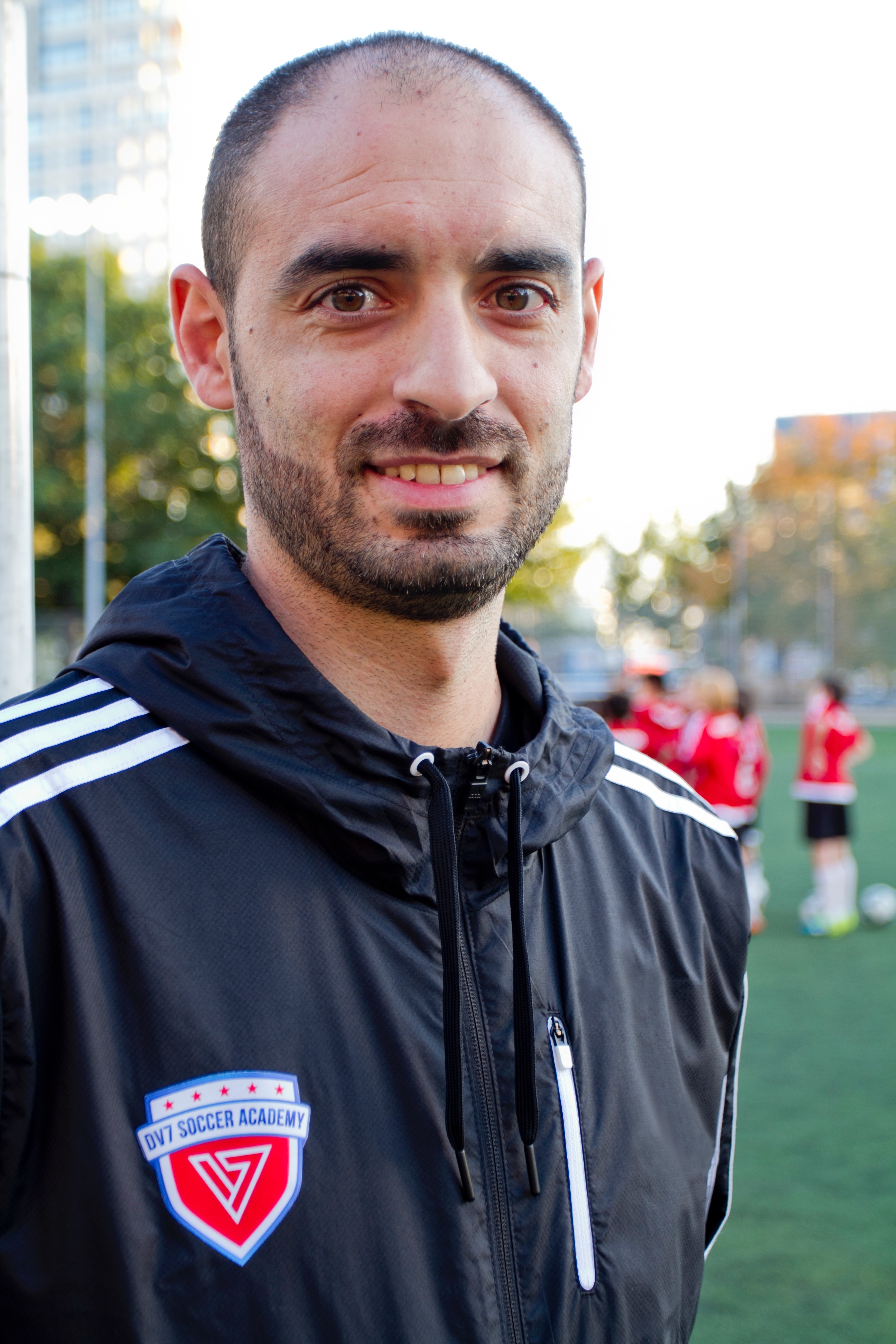 Marc Sabate
DV7 Astoria FC - Director of Coaching
Bachelor's Degree in Physical Education and Sports Science
UEFA Pro License
8 years in FC Barcelona Escola (coach, director of coaching, international camps and tournaments...)
2 years as a Technical Director at FCB Escola Dubai
Languages: English, Catalan, Spanish
Marc was born and raised in Amposta, town located in the south of Catalunya, where he developed as a youth player from 6 to 18 years old. Then he moved to Barcelona, where he played one season with CE Europa U18, promoting to the top U18 Spanish category after ranking in the third place behind FC Barcelona and RCD Espanyol U17. He played on amateur teams until injuries prevented him from continuing. While playing, he was already focused on his coaching development, combining his Bachelor's Degree in Physical Education and Sports Science with the football coaching UEFA B and A licenses. Later, he achieved the UEFA Pro license along with other football courses. The summer of 2006 he got a position as a coach in the FCBEscola (FC Barcelona soccer school). During 8 seasons (2006 - 2014) with FC Barcelona, he learned the FC Barcelona philosophy while serving different positions in the FCBEscola structure. From 2012 to 2014 he served as the Technical Director of FCB Escola in Dubai (UAE). From 2006 to 2012, Marc worked in Barcelona coaching ages 6 to 12, was the coaching director for the U12 teams, was a scout for the FC Barcelona U17 team, and served as a head coach in various international camps (Sweden, Los Angeles, Singapore, Japan...) Additionally, Marc has been a head coach in youth tournaments such as the Mini Masters Neu-Ulm, Germany (U12), the Euro Future Cup Klagenfurt, Austria (U10), Umea Soccer Festival, Sweden (U10, U12), and the Mini World Cup Tournament Algarve, Portugal (U8). Marc has also coached at the Nike summer camps with MIC (Mediterranean International Cup), Samuel Eto's summer camp, and was the head coach of head coach CF Amposta U16. Additionally, for 5 years Marc taught physical education in different locations in Barcelona and as a Sports professor in a High School. Since February 2016 he is involved with the DV7 Soccer Academy project. Currently he is one of the DV7 head coaches in NYC and Director of Coaching in DV7 Astoria.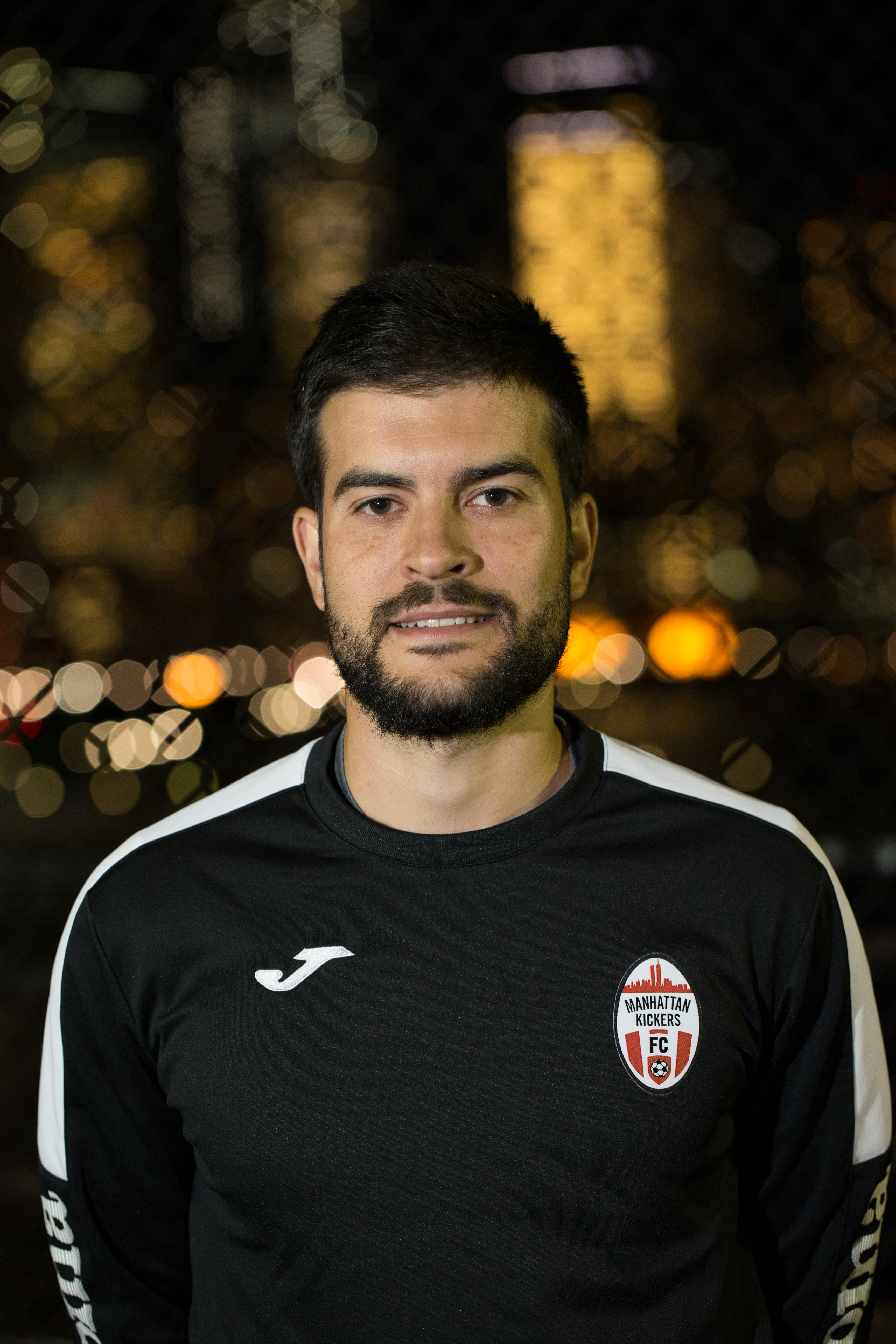 David Vilanova
UEFA A Soccer License
FC Bayern Munchen ID Program (USA) Head Coach.
Maiden City Soccer (UK) Head Coach.
UE Rapitenca (Spain) Head Football Coach U13 - Preferent League.
CD Roquetenc (Spain) Director of Coaching
Languages: English, Spanish, Catalan.
David Vilanova played for his hometown club CD Roquetenc from the age of 7 to 18 years-old. Located outside of Barcelona, he continued to the club's amateur team and began coaching.  In 2011, he was offered a contract by CF Amposta (Third Division) and continued playing on other semi-professional teams in Catalonia. During this time, he earned a four-year Sports Teacher degree and UEFA B and UEFA A licenses. During his UEFA A course he worked at the FC Barcelona Technical School as a volunteer coach, where he learned the philosophy of one of the top clubs in the world. After receiving his license, David followed his dream of coming to the United Sates and began work with Global Premier Soccer (Bayern Munich Official Partner), as an FC Bayern Munich ID Program (USA) Head Coach. Currently, David is a full-time DV7 Soccer Academy staff coach in New York City.
Danny Bedoya
DV7 Assistant Coach
USSF F License
Coach - JIGS Soccer Academy (2 years)
Former New York Red Bulls product and New York Red Bulls II player of the USL
Languages: English and Spanish
Danny was born in Medellin, Colombia, and lived there until the age of 8, when he moved with his family to New York City. As a youth player, he played for the Eastern New York State and Region 1 team, as well as the US Youth National teams (U14 and U15). At the age of 17, he joined the New York Red Bulls academy and won several regional and national tournaments. He then earned a scholarship to play at St John's University, where he played for two seasons before joining the New York Red Bulls U23 team and winning the NPSL National Championship in 2014. A year later he signed a professional contract with the New York Red Bulls II of the USL for its inaugural season. That season, he featured in the International Champions Cup game that saw the NY Red Bulls beat Chelsea FC 4-2 at Red Bull Arena. Danny received his USSF F license in 2016 and began coaching at JIGS Soccer Academy on Long Island. He is still an active soccer player and is currently a coach at Manhattan Kickers FC along with DV7 Astoria FC. He is also working towards a degree in Sports Management.